Fire Risk Assessments London
A fire risk assessment is a robust, detailed examination of a business premises or residential property in London, and throughout England, by fire risk assessors to
determine the building's fire safety and subsequent fire risk.
Our London fire risk assessments service team bring extensive industry experience to identify, risk-evaluate, remove or reduce potential life threatening hazards caused by fire risks in premises across London and the greater London area.
Aim of a fire risk assessment is to:
Identify the fire hazards
Identify people at risk
Evaluate, remove or reduce the risks
Record assessment findings, prepare an emergency plan and provide training
Review and update the risk assessment regularly
Fire Risk Assessments for Businesses
All businesses in England are required by law to have a risk assessment from a fire prevention perspective.
If your business employs FIVE or more people:
The assessment must be made available for inspection

upon request of an

employee

or

regulator.
A fire warden must be nominated to take charge in the event of a fire.

They, or one other member of staff, must ensure regulations are followed daily by all company personnel to prevent the outbreak of a fire.
Fire Risk Assessments for Homes in London
Homeowners may not be always be aware that a
fire risk assessment is also required to be carried out for residential property
.
The law requires a FULL fire risk assessment:
If the property is a

flat within a block or converted building

– and –
Of

all common parts

when buying or selling a flat within a block or converted building.
Failure to comply may result in fines and / or delay in completing the property transaction.
Arrange a London Fire Risk Assessment Today
Arranging an assessment and a quote with our experienced purchasing fire risk assessors is easy and straightforward for all our customers.
Once our thorough and rigorous assessment is completed:
You are presented with our

detailed recommendations

for enhanced fire safety standards to protect your business and / or tenants, including potential fire evacuation routes.
Deliver all information including an

action plan

to make your business or home safer.
Whether you are:
Purchasing or planning extensive renovations of a business / commercial space or rental properties
We offer:
A complete risk assessment service – and an affordable quote to cover all necessary fire safety precautions.
A fire risk assessment contains TWO parts:
PART ONE: The actual assessment of the premises for fire safety
The fire risk assessor will identify risk hazards and recommend safety precautions to evaluate, remove or reduce potential fire risk, and make sure the building is safe.
PART TWO: The list of requirements to be acted upon to ensure compliance with fire safety measures.
The fire safety company carrying out the fire risk assessment will provide a written document of potential fire hazards, including an assessment to identify people at risk.
Who needs a fire risk assessment?
A premises regularly occupied by fewer than FIVE occupants does not require the fire risk assessment to be written down.
However, it is recommended as good business sense, as well as fire safety management practice, for the risk assessment to always be available as a written document.
There are also circumstances where you will be required to have a written fire risk assessment – even if there are fewer than five regular occupants:
When instructed by the fire brigade
If a a licence is required for your premises
When the main findings and actions to be taken must be recorded
Whilst not fire safety law, a written fire risk assessment is considered the easiest, clearest and most direct way for the fire risk assessment findings to be communicated, and to make sure all recommendations made by a fire risk assessor are carried out.
Fire Risk Assessment Compliance
Compliance with the Regulatory Reform (Fire Safety) order is a
legal requirement.
Even though fire safety and fire risk assessments are mandatory for business premises in London and throughout England, nevertheless, landlords and property managers have a duty of responsibility to identify the fire hazards present in all residential rental flats and houses which can be critical – and not just those risks limited to HMOs.
Named "Responsible Person"
It is a legal requirement for every block of flats to assign an individual to be a named as a "Responsible Person" who is given the duty to manage the building's fire safety.
Their task is to ensure that all relevant fire safety tasks are carried out, and any necessary action is taken to:
Prevent the outbreak of fire
Prevent death or injury
A "Responsible Person" has the duty to ensure that a valid fire risk assessment for a building is carried out.
They are usually:
A small business owner – unless someone else from their business is given the duty.
Landlord or managing agent

of a block of flats of a tower block and blocks of flats. Alternatively, a member of the block's Residents' Association.
Responsibility will only cover common areas – stairwells and corridors. Residents are responsible for ensuring safety measures are correctly in place within their own flats.
Heavy fines or prosecution
Failure to comply with the Safety Order in London and across England could lead to heavy fines, or prosecution in the most severe cases, where notices issued to safeguard against fire risks have been deliberately and repeatedly ignored. Since 2017, fines for breaching the Order average around £27,500 according to a recent legal survey.
Fire Risk Assessment Review Services
Our fire safety experts also carry out a
fire risk assessors review
and update
of fire protection safeguards and procedures currently in place at premises in London and outer suburbs.
DID YOU KNOW: Fire Risk Assessments must be reviewed on a regular basis.
Following an original assessment our London fire risk evaluators recommend an ANNUAL fire safety review, and a totally new fire risk assessment every FIVE YEARS.
Our fire risk assessors carry out extensive fire risk assessments and fire protection checks for:
Significant alteration to a building's purpose, structure or layout

–or-
Change in the type of building occupants
A building's fire prevention plans, and potential for a fire risk, can be considerably impacted by alterations or change of use. A single fire risk assessment carried out one year or more previously may no longer be adequate to determine a building's present fire safety risk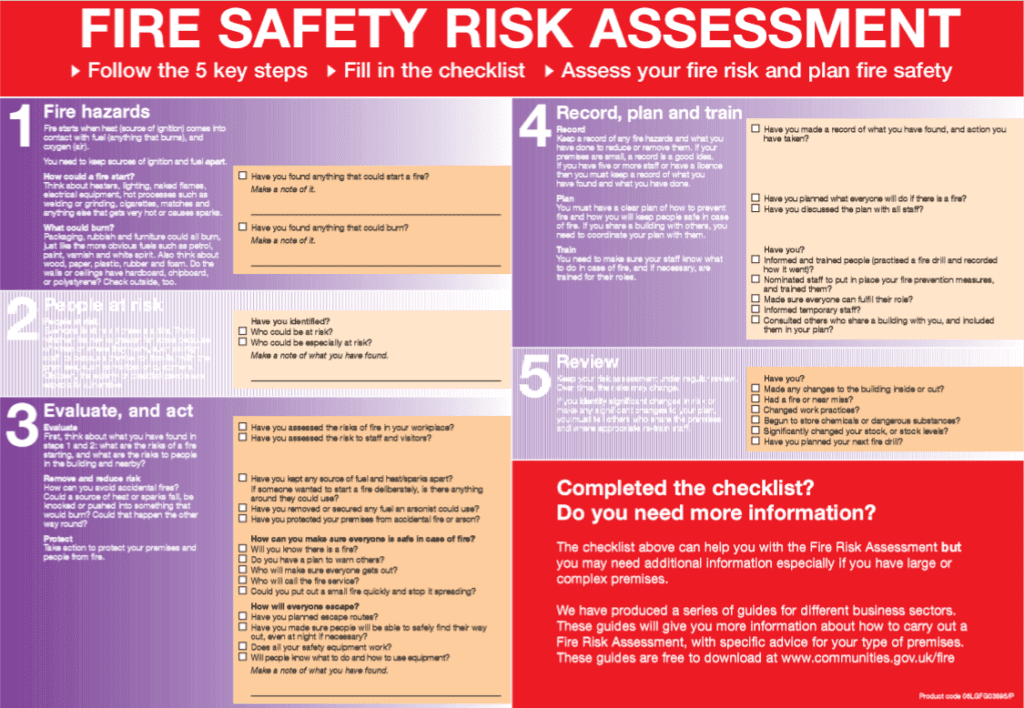 Why do I need a Fire Risk Assessment?
Under the
Regulatory Reform (Fire Safety) Order 2005
, which came into effect, October 2006, if you
own, manage or operate a business premises
within London and throughout England, it is
your duty
by law to carry out a Fire Risk Assessment (FRA).
Following your fire risk assessment, there are legal requirements under the fire safety law to comply with the recommendations of the fire safety risk assessment such as, to prepare an emergency plan for an evacuation from the premises.
The fire safety order applies to:
All non-domestic buildings in England
Flats or Houses in Multiple Occupation (HMOs)
Every fire risk assessment is unique to each and every premises under review. However, fire risk assessments contain a number of important factors that should be checked by a fire risk assessor: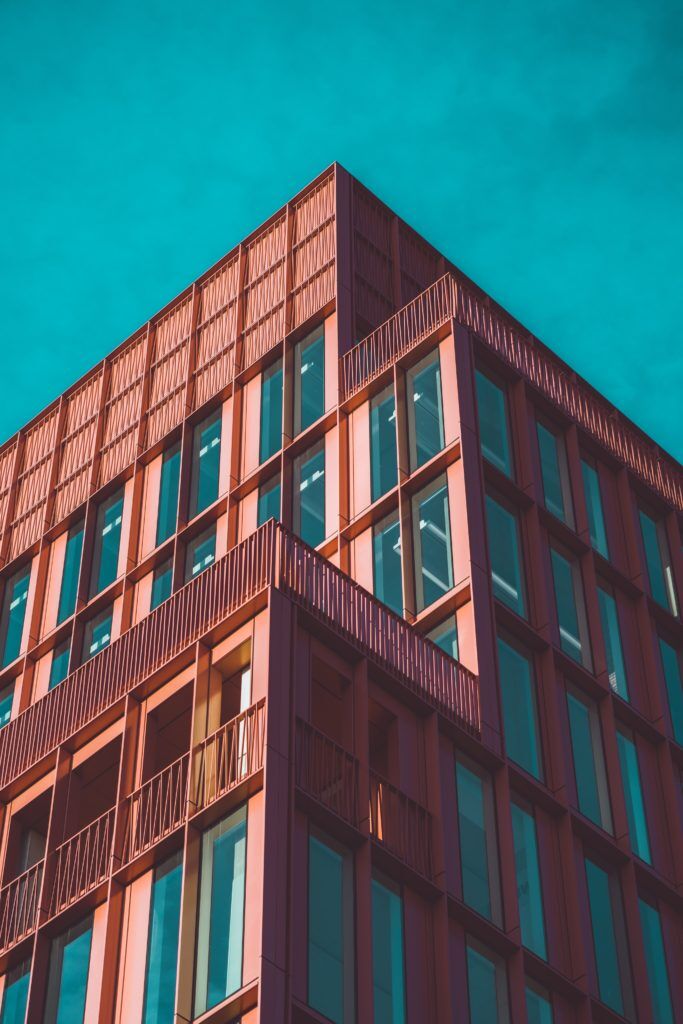 We love to listen and we are eagerly waiting to talk to you regarding your project.
Post any queries you have and we will get back to you as soon as possible.
Quality Work. Affordable Rates.
No, paying for our
services
will not break your bank in the process. We aim to provide top-notch service in the most competitive rates in the UK, so that you can enjoy a high quality experience without losing all of your money. We discuss and assess the complexity of your project and provide you with a fair quote.
Whether you are maximising the space or wish to add value to your property so that you can reap profits in the future, using our services is just the right option for you.