Below Ground Drainage System Design
If you're planning a build, designing your underground drainage system may not be top of your priority list, but it should be.
Get a quote for your underground drainage system from AC Design Solutions today, and forget about your drainage system for as long as you live in your property.
What is underground drainage?
An underground drainage system is the term given to the system of pipes that are installed below ground to carry foul water and surface water runoff away from your property towards a sewage treatment plant, or if it's just rainwater, into a soakaway.
Most modern underground drainage pipes are PVC-u, a hard wearing material that requires little to maintain it. The inner wall of the pipes are smooth to enable easy flow of water. Older pipes will be cast iron.
Most ground drainage systems have terracotta orange or brown colour pipes for ease of identification. Soil pipes above ground are typically black.
Designing ground drainage systems across London
Drains are as essential to the smooth running of a house as gas and electricity. When correctly designed and installed, they will function effectively for years.
A domestic drainage system includes two types of drains:
The foul water drainage system that takes dirty water away from your property – i.e. waste water from the toilet, bath, shower, sink, washing machine, dishwasher, kitchen sink etc.
Surface water i.e. rainfall that collects around your property, for example rainwater discharge from your roof gutters.
How we design your below ground drainage system
Will you require a mains drain connection or will you connect to a septic tank, public sewer or a sewage treatment plant?
In older properties, surface water is often drained into the foul water drainage system. However, the reverse is not allowed.
All underground drainage pipes must be orange or brown in colour to allow for ease of identification from other underground services.
With that in mind, how do we design your foul and surface water underground drainage system?
Our experienced planners will work with you from the very start of your build.
We will design your ground drainage system in accordance with building regulations. We will include as many inspection chambers designed as required, ensuring that every part of your drainage system is accessible.
Why you need to design a below ground drainage system
You need to design a ground drainage system because there are so many parts to take into consideration.
The key components when designing a drainage system are generally:
Gullies – these are typically designed to channel surface water from your garden, rainwater from your gutters and grey waste water from your dishwasher/washing machine, into the appropriate drains.
Inspection chambers – these provide access to your underground pipework for maintenance and removing any blockages. Also, every inspection chamber will require a manhole cover.
Rodding eyes – also known as rodding points, these are used to allow access into your drains for inspection and cleansing as necessary. They are almost always used in surface water drainage systems.
Because of the regulations involved in installation of an underground drainage system, it's best to design and plan your below ground drainage systems in advance.
Almost all building projects in the UK will have a drainage layout that has been designed by an architect.
Which is where we fit in.
When you need a specifically designed drainage system email us or get in touch today.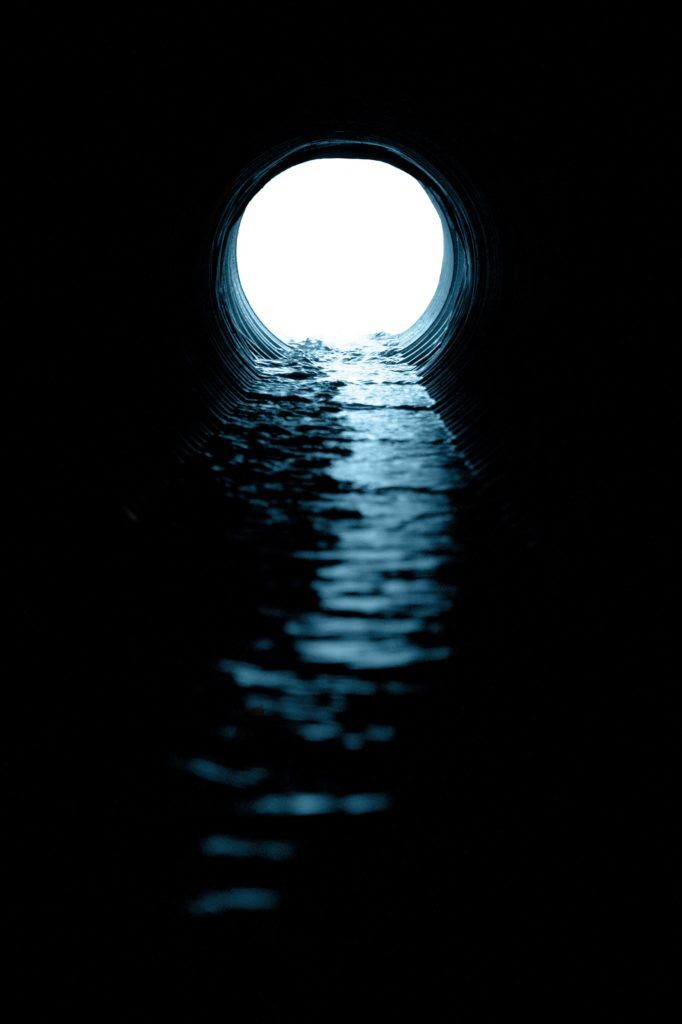 Below ground drainage systems installation
Below ground drainage systems will be laid in a trench, 300mm wider than the pipe itself, and lined with shingle.
When designing an installation system, we recommend following the basic drainage systems design principle that all pipes have to have easy access for inspection and cleaning.
Installation has to be laid to the correct fall – we advise 110mm drainage is laid to a fall of 1 in 40.
If you require more clarification, please refer to Document H of the Building Regulations (Drainage and Waste Disposal) for further information. If in you are in any doubt you should always seek advice from your local authority.
We love to listen and we are eagerly waiting to talk to you regarding your project.
Post any queries you have and we will get back to you as soon as possible.
Quality Work at Affordable Rates.
AC Design Solutions offers an affordable service without compromising on quality.
We provide a professional service at all times with competitive pricing personalised to your project.
Other Structural Engineering Services