Sustainable Property Design London
Sustainable Design and Sustainable Architecture are, increasingly, two of the most important principles driving London property construction today.
Whether for London new build, site developments, sustainable renovations or existing London homes.
Zero carbon emissions, energy efficiency and sustainable materials are at the forefront of contemporary, architectural design practice, and quality refurbishment.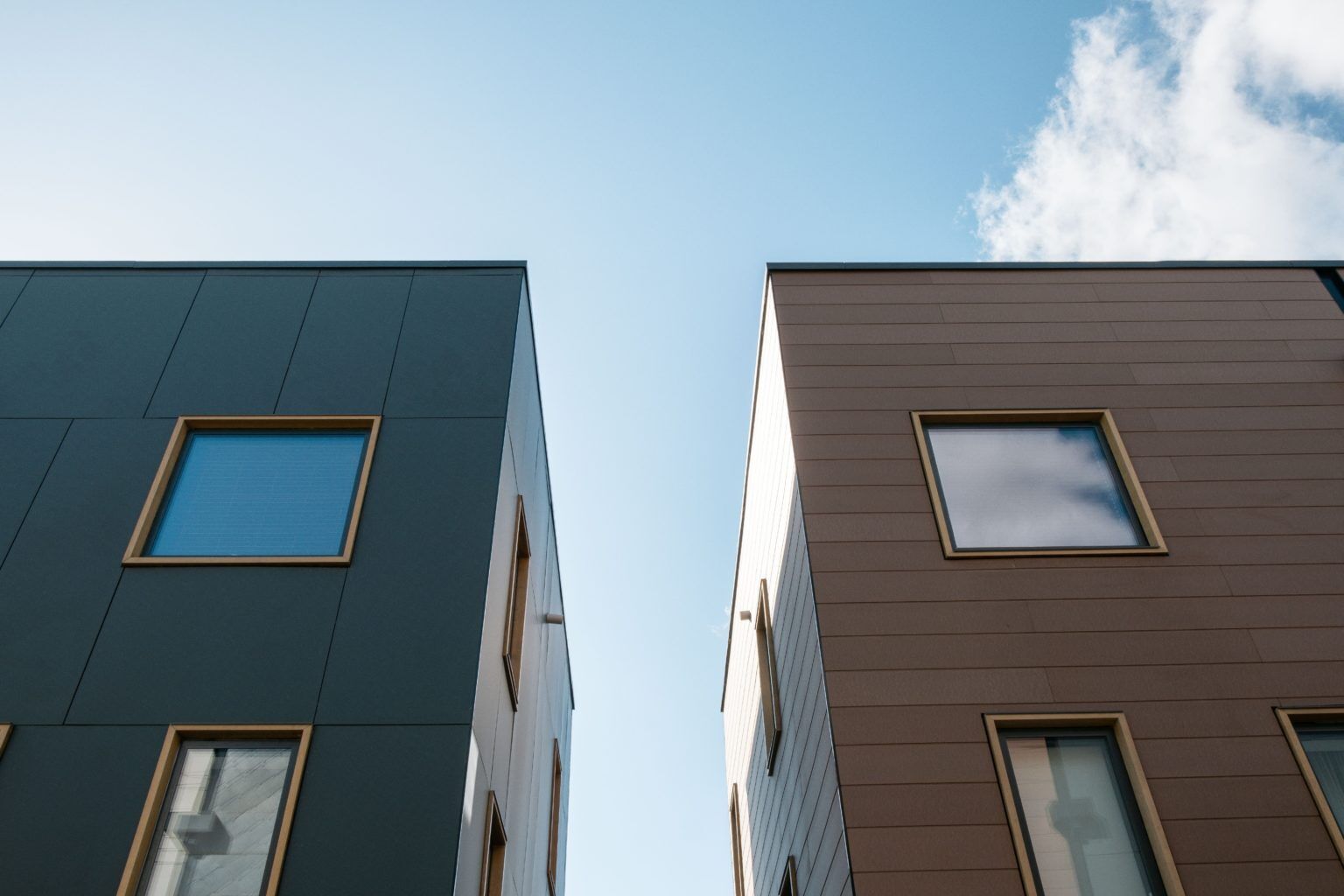 Sustainable architectural design is also referred to as "green architecture" or "environmental architecture". The entire construction process is increasingly involved in producing architectural design using green technologies aimed at net zero carbon.
The aim is to ensure that new structures generate minimal, harmful effects to a local community – and a wider ecosystem. Whether designing for large scale new project developments or small sites.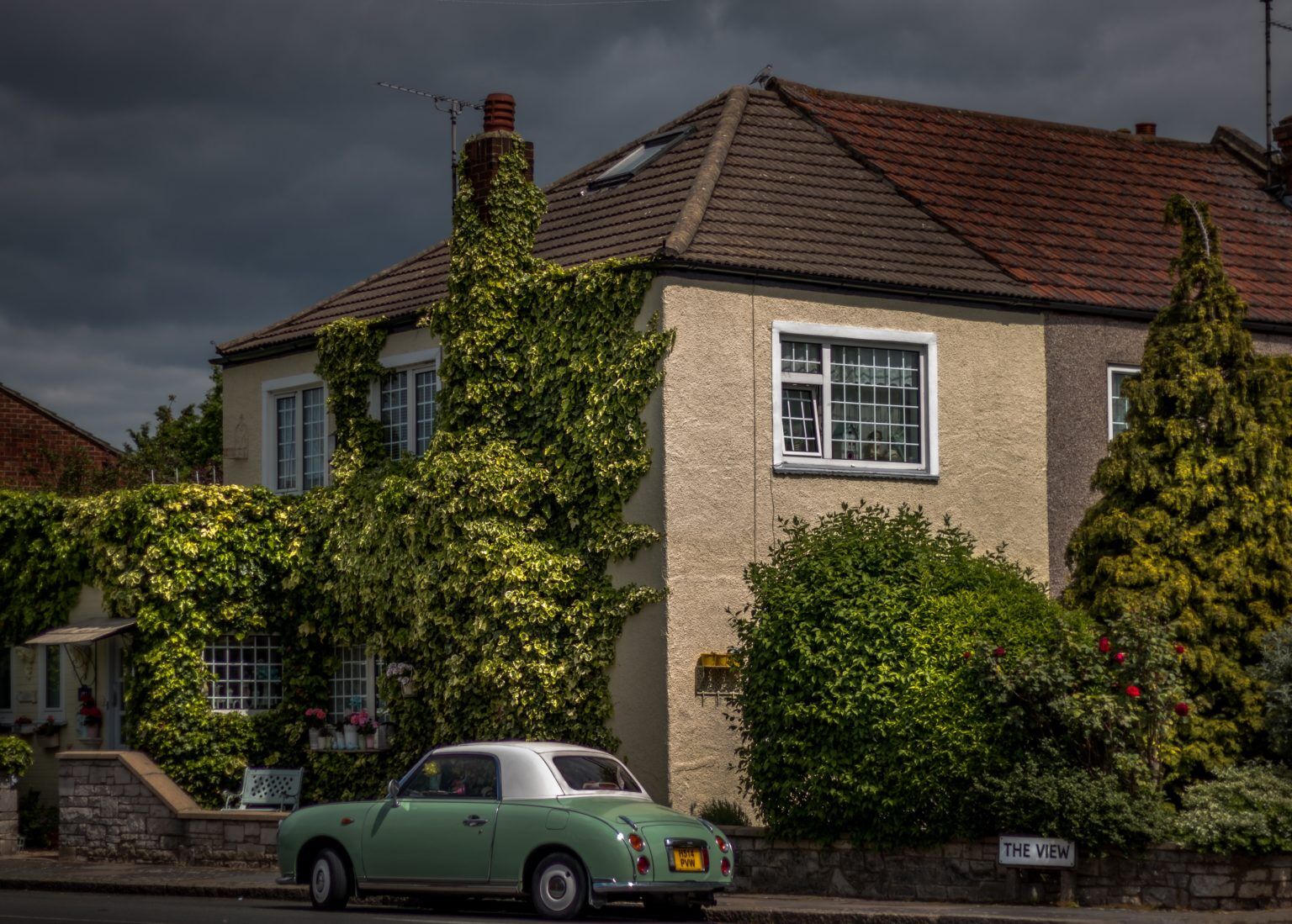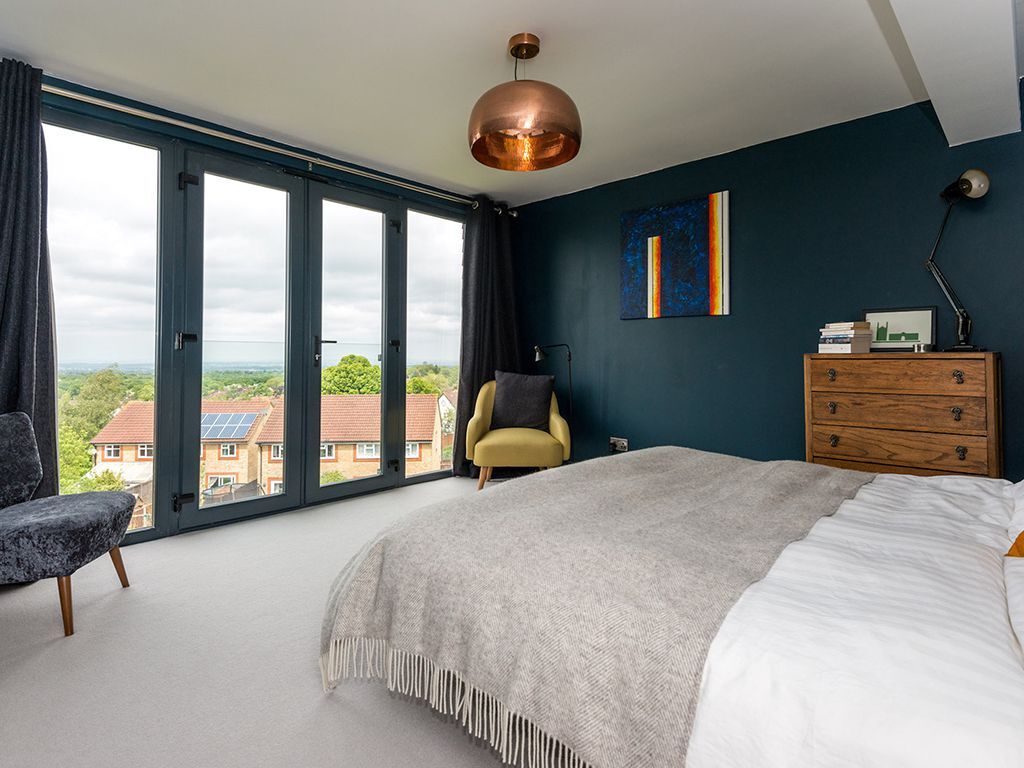 What is sustainable property design in architecture?
The World Commission on Environment and Development defines sustainability as, "development that meets the needs of the present without compromising the ability of future generations to meet their own needs".
Sustainable design is aimed at "reducing negative impacts on the environment" – by the built environment. The aim is focused on design services that create healthy living environments while minimising negative environmental impacts, energy consumption, and use of human resources.
Environmental sustainability is consciously integrated into core principles, by placing nature and natural resources at the centre of property design, itself.
Essential sustainable design elements
Cost efficient low energy demand, central heating and water supply, and use of natural light are all essential elements in modern sustainable design for eco-friendly homes. Increasingly, the essential modern design requirements of insulation and triple glazing are accompanied by the specifying of solar panels and air source heat pumps.
The need for building sustainable homes for London today, and for future generations is now an urgent priority.
Here's why…
40 per cent of UK emissions come from households (Committee on Climate Change, CCC).
Heating accounts for around 37 per cent of total UK carbon emissions (Catapult Energy Systems).
Around 13- 14 per cent of carbon emissions can be attributed to domestic homes, of which:
Space heating – 17 per cent

Hot water – 4 per cent

Cooking – 2 per cent
Only around 5 per cent of homes currently have low carbon heating and two thirds of households waste energy as a result of damp, drafts or overheating.
It's calculated that a reduction of 3.6 tonnes is needed by 2030 if the UK is to achieve its 80 per cent target in cutting emissions by 2050.
Clearly, sustainable design and sustainable architecture are dependant on built-in energy efficiency measures, reinforced by latest building regulations.
Sustainable Property Development in London
The definition of environmentally good design in the provision of new homes London is increasingly focused upon:
Basic goals of sustainability
Reduce consumption of non-renewable resources
Use responsibly sourced materials
Minimise waste through recycling
Create healthy, eco friendly environments
A sustainable property is built or renovated…
By respecting material resources, optimising low energy use and water, and installing longer lifecycle systems.

Using low-impact, low waste materials that are more efficient to manufacture, deliver and install.
How sustainability can be used in new and existing London properties
Low energy sourcing and energy efficient consumption are property design essentials for contemporary domestic homes. New build London houses, which must comply with the most recent energy efficiency regulations, can be up to two thirds more energy efficient than existing, same sized properties.
Sustainable design solutions include…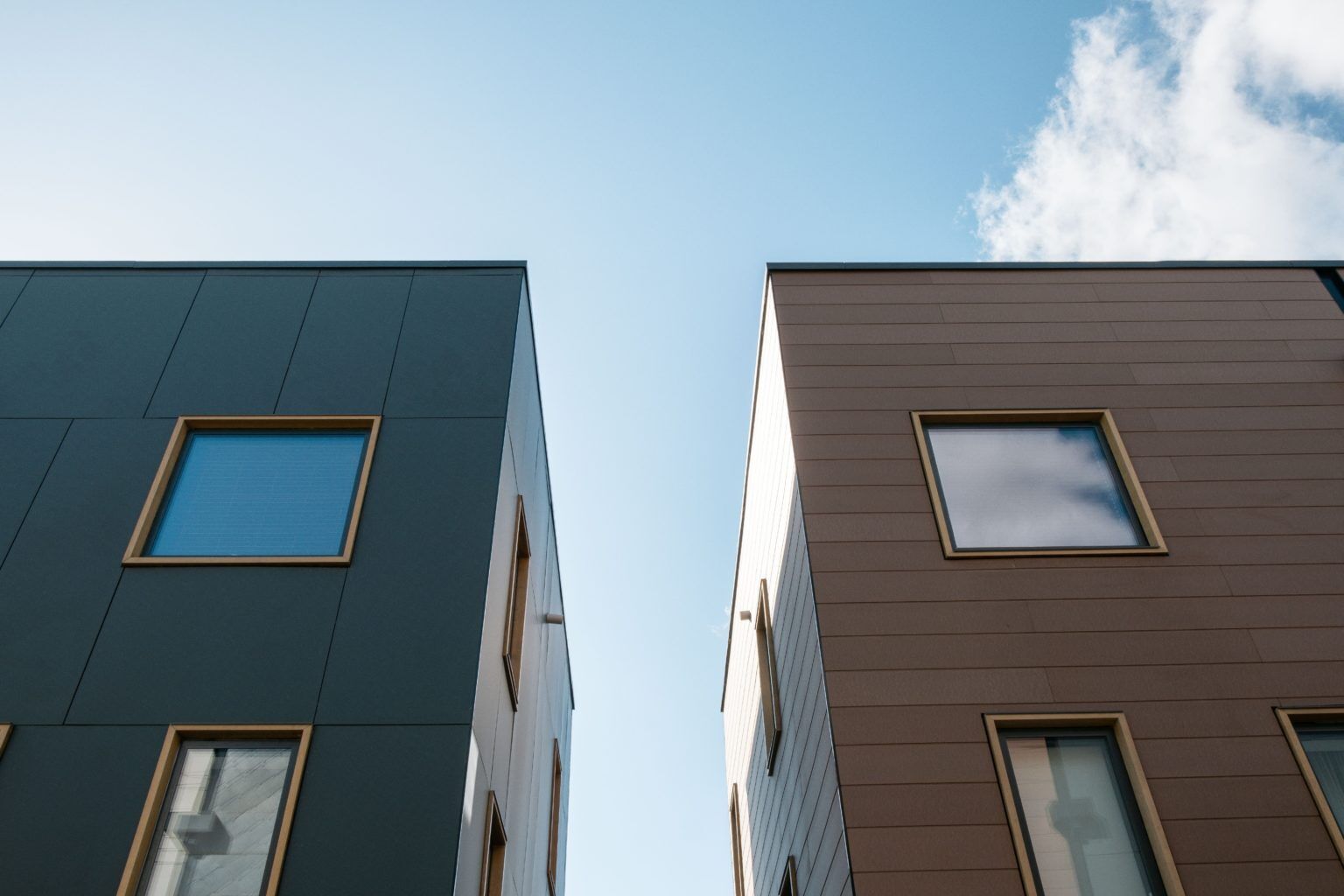 Loft insulation, and wall and floor insulation are all key to energy sustainability in property design. The reduction of heat escaping from a house during winter, and keeping cooler during summer also helps to cut rising energy bills.
Triple glazed windows not only insulate the glass they also fill the spaces in between with a harmless invisible gas. One with a lower thermal conductivity than air. The energy performance of a new build is improved by around 5 per cent, and provides the best overall energy balance between heat conservation and loss.
The first solar panels used on domestic UK roofs was in 2011. It was a significant development in energy sustainability, and reducing electricity bills.
Photovoltaic (PV) solar panels consist of silicon semiconductors that absorb sunlight and convert into electricity. The generated electricity is used for supplying a building's energy needs, and the surplus can also be exported to the national grid.
A solar PV system is usually installed as an array of panels, with each panel generating direct current (DC) energy. An 'inverter' is also installed to convert the DC current to AC (alternating current) required to supply a household's domestic circuit and its appliances.
Solar panel output depends on several factors, including its size, capacity, location and weather conditions.
Most residential solar panels generate between 250 and 400 watts each per hour; and have a capacity of between 1 kW and 4 kW.
Do I Need Planning Permission for Solar Panels?
Solar PV panels are categorised as 'permitted development' and will not require planning permission. However, consultation with the local council will be necessary if solar panels are to be installed on to a listed building or in a conservation area.
In March 2019, the domestic "Feed in Tariff" (FITS) – which paid homeowners for both electricity they generated as well as exported to the national grid – was replaced by the "Smart Export Guarantee" (SEG).
Under SEG, payments are only made for electricity exported, and are offered by suppliers of solar panels with a capacity of up to five megawatts (5MW) accompanied by use of a meter.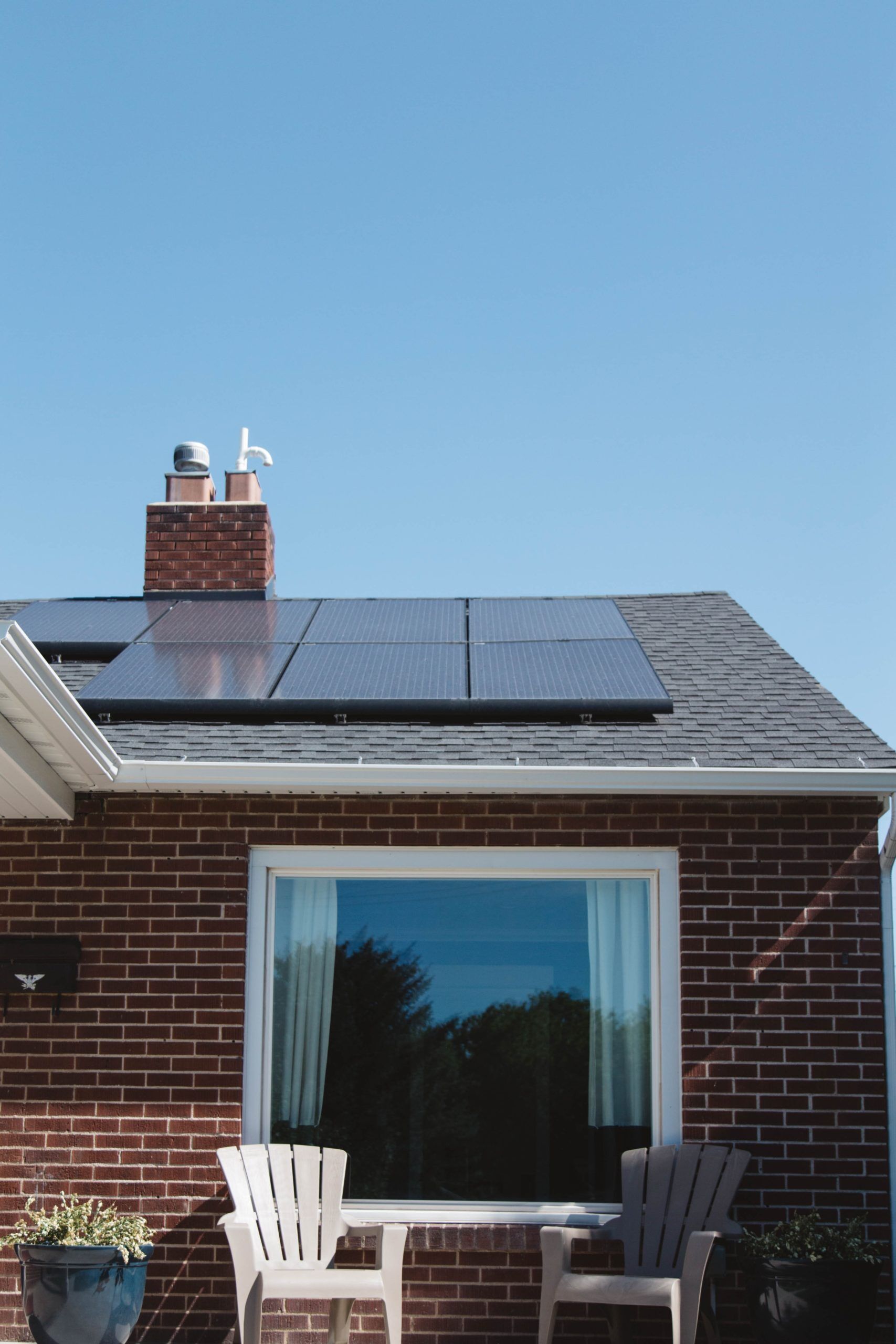 One crucial target recently set by The International Energy Agency was for 'Net Zero' carbon emissions by 2050. To meet the target, a key recommendation was to ban the sale of all new gas boilers after 2025.
Increasingly, sustainable building and construction projects are incorporating heat pumps as a low-carbon, low emission alternative to heating homes by fossil fuels. Heat pumps can be used in a domestic property to provide hot water and space heating.
A heat pump system is increasingly seen as the sustainable alternative to heating a home. Renewable heat generation also has a potential energy cost reduction, especially if replacing an expensive system such as electric storage heaters, oil, LPG (liquefied petroleum gas) or coal.
Air source heat pumps deliver heat at lower temperatures than gas and oil boilers. They will need to be run for an extended period of time so a well-insulated home is a sustainable design essential.
How does an air source heat pump work?
A heat pump system works by moving heat using a medium such as a liquid or gas refrigerant. They transport heat extracted from an outside 'lower temperature' source – in this case, the outside air – to inside the house, a 'higher temperature' space.
The air source heat pump takes heat from the air, which is boosted to a higher temperature using a compressor, and then condenses back into a liquid to release the stored heat. The released heat is sent to the radiators or underfloor heating. Any surplus heat can be stored in a hot water cylinder for use at hot taps, and for showers and baths.
There are two main types of air source heat pump:
Each system works in a different way and is compatible with different types of heating requirement.
Air-to-water heat pumps
Air-to-water heat pumps take heat from the outside air which is then fed into a wet central heating system.
What is a wet central heating system? Hot water produced by a central heating source is circulated around a property to supply radiators, hot taps, baths and showers.
The heat produced by this type of heat pump is cooler than a conventional gas or oil boiler. A large surface area is normally needed for an effective release of heat. Therefore, larger radiators or underfloor heating are usually specified in the design of a new build property or home extension and refurbishment.
Renewable Heat Incentive
Air-to-water heat pumps qualify for the Renewable Heat Incentive. This is a government scheme which offers to contribute towards the cost of installing renewable heating in households across the UK.
Air-to-air heat pumps
Air-to-air heat pumps take heat from the outside air which is then fed via fans to the inside of a property. A warm air circulation system is needed to move the heat around the inside spaces.
What is a warm air circulation system? Air is drawn in from the outside air and is heated over a gas flame. The heated air is circulated via ducts, vents or grills located throughout the property, and controlled by a thermostat.
During the summer, an air-to-air heat pump can operate in reverse – as an air-conditioning unit to supply cool air to a property interior.
This type of heat pump system is also particularly effective in a well insulated house including, flats, apartments, bungalows, and larger properties.
Mechanical Ventilation (MV) Systems
Use of extractor fans in spaces such as kitchens and bathrooms can account for around one third of total energy demand for space heating in an average home caused by the loss of warm air flow.
Compliance with Building Regulations ensures contemporary, new build homes will have greatly reduced levels of unwanted ventilation. It is increasingly important to integrate a building's key energy systems within sustainable architectural design.
Mechanical ventilation is specified to reduce heat loss and improve energy efficiency. Today's energy efficient homes are more airtight and draftproof than ever before. Consequently, buildings are sometimes designed and installed with Mechanical Ventilation with Heat Recovery (MVHR) systems, also known as 'whole house ventilation' systems.
How do mechanical ventilation systems work?
Stale air is extracted or fresh air supplied to rooms in a house or building. There are also other systems, such as:
Mechanical ventilation heat recovery (MVHR) – which both extract and supply. Warm, extracted air is passed out of property through a heat exchanger to recover the heat. At the same time, cool, fresh outside air also passes separately through the heat exchanger, and is pre-warmed before being ventilated into the property.
Centralised Mechanical Extract Ventilation (C-MEV) – low energy, continuous ventilation. Moist and stale air is extracted from multiple rooms at once, including kitchens and bathrooms. A quieter and more efficient system than separate fans used in each room.
Decentralised Mechanical Extract System (D-Mev) – low energy systems designed to replace conventional bathroom fans. Moisture laden air is continuously extracted at a normal low level from wet rooms such as, bathrooms and utility rooms.
Sustainable life enhancing benefits
A well designed MV system can supply the right amount of clean, fresh air essential for:
Eliminating risk of condensation, mould and damp.

Reducing risks of health problems cause by indoor air pollutants.

Providing clearer air to benefit allergy and asthma sufferers.

Maintaining the overall health and wellbeing of a household.
Materials used in sustainable architectural design
It's no longer a small number of individual, new build projects being designed using eco friendly materials.
Increasingly, all types of architectural projects use construction materials chosen for energy efficient sustainability throughout their life cycle.
Typical materials include:
Reclaimed wood
One of the most environmentally responsible ways to reduce the amount of lumber sent to landfills. Often used in structural framing and flooring, the integrity of each timber element should be selected and quality checked for each specific architectural project.
Precast Concrete Slabs
Created entirely of concrete but with large, hollow air spaces, and are produced and delivered in whole sections to construction sites. Its durable, weatherproof characteristics are most suitable for walls and building facades as well as for floor and flat roofs, and for controlling heat within a building.
Plant-based Polyurethane Rigid Foam
Often used as insulation material, made from kelp, hemp and bamboo. Traditionally used to provide sound insulation but also has heat resistance and can protect against mould and pests.
Cork
Has similar rapid growth to bamboo, which can be harvested from living tree bark. It's main properties are resilience, flexibility, noise absorption, good thermal insulation and does not absorb moisture. Typical uses are as a common element in under floor sheeting and floor tiles.
Straw bales
Regularly used for framing material. Straw has good insulation, sound proofing and some fire proofing properties. Mostly used as in-fill material between columns, beams, and a building's framework.
Reclaimed Steel
Frequently used for framing in place of wood, and increasing the durability of a structure against high winds. Steel is 100% per cent recyclable which significantly reduces the environmental impact of a new build construction.
Hempcrete
A strong, lightweight material resembling concrete building blocks produced from the inner fibres of the hemp plant – a fast-growing and renewable resource – and is bound with lime. Hempcrete is sturdy, and provides fire resistant, thermal and acoustic insulation properties. A key sustainable property is the absorption of more CO2 than the material emits.
Timbercrete
Made from a mix of sawdust and concrete, and is lighter and less energy intensive than conventional concrete. Timber concrete can also be formed into traditional shapes like pavings, bricks and blocks.
Bamboo
Considered one of the best eco-friendly building materials with one of the fastest re-growth rates. Known for its high strength-to-weight ratio, and even greater all-round strength than concrete and brick, and durability.
Ferrock
A relatively new material which uses recycled materials such as, steel dust or ferrous rock residue from industrial processes, usually sent to landfill. The concrete-like material is actually stronger than concrete itself. During the drying and hardening process C02 is captured and absorbed, making Ferrock much less CO2 intensive compared to traditional concrete. Used as a workable alternative to cement which can be mixed and poured to form driveways, staircases, pathways, and other structures.